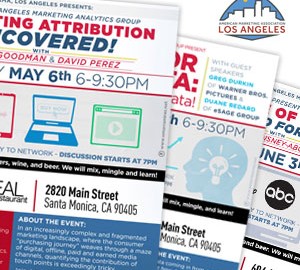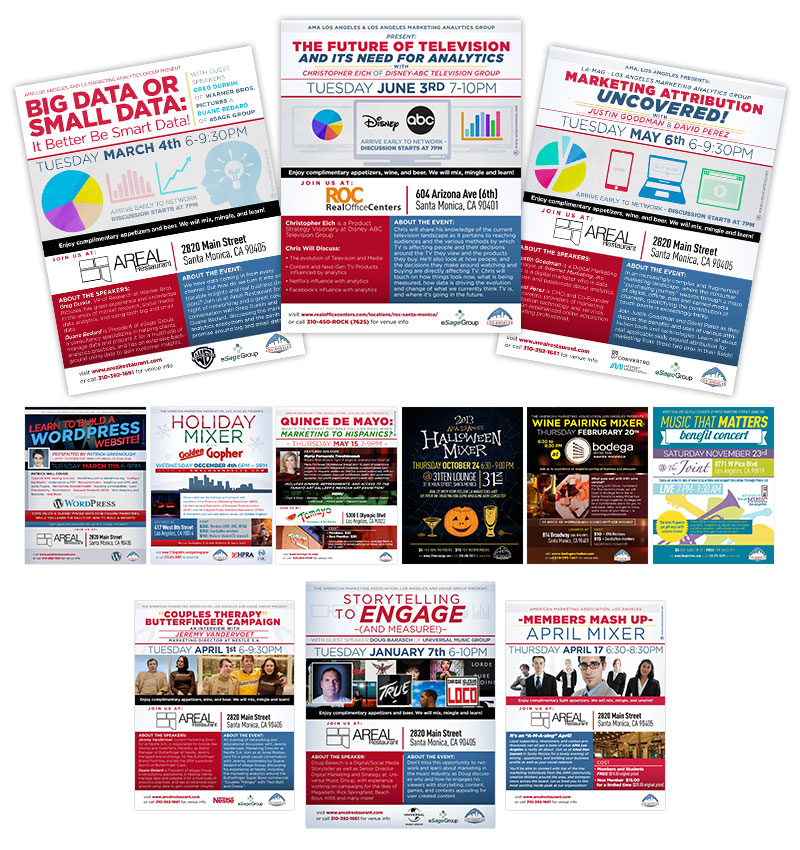 AMA Los Angeles – Event Flyers, Compiled
The American Marketing Association is a national organization designed to foster professional development and networking tied to marketing, through educational panels and events, and professional mixers. I became involved with the Los Angeles Chapter (you can find more info at amalosangeles.com) starting in 2013, and have since created multiple promotional flyers and signage to help polish their image and promote membership, and monthly meetings, events, and mixers.
Events often cover issues tied to the usage of analytics and big data, and I have been tasked with communicating these in fun, clear, eye catching, and attractive ways. Topics such as creative strategy, branding, and web tools were also regular discussed. Above is a sampling of the flyers I created for AMA Los Angeles. These flyers were mostly used online, as web promotions via social media, but were at times also printed for physical distribution. You can find more info on them in my blog area. I also designed and coordinated with printers on the creation of their official organization banner, shown below.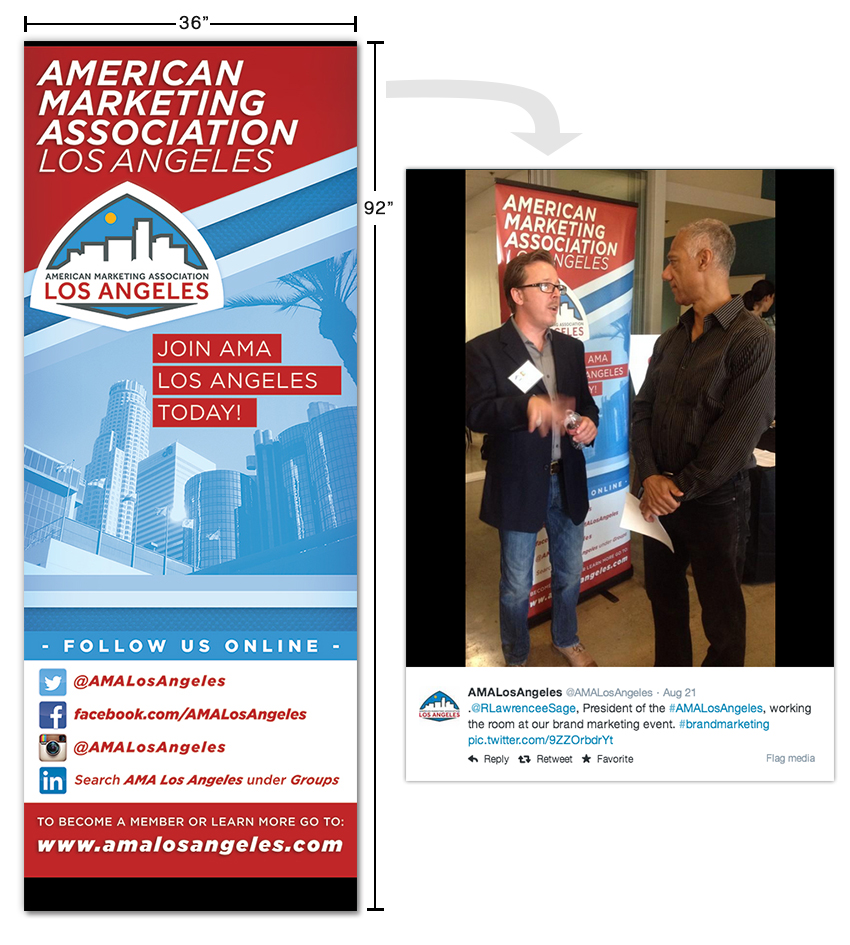 AMA Los Angeles – Organization Banner