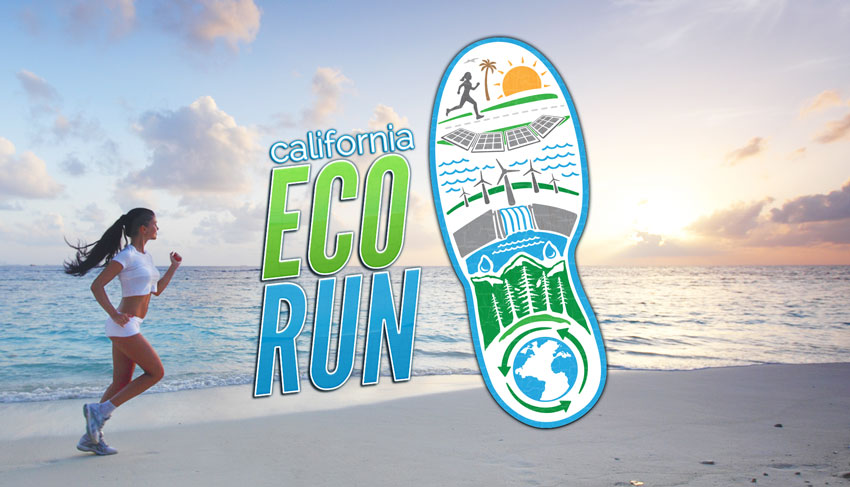 This project was and continues to be the brainchild of Donnie Bessom, a longtime environmental advocate and community organizer. He called upon me to help set the tone for the branding of the organization, by creating a logo, style recommendations, and an initial launch poster.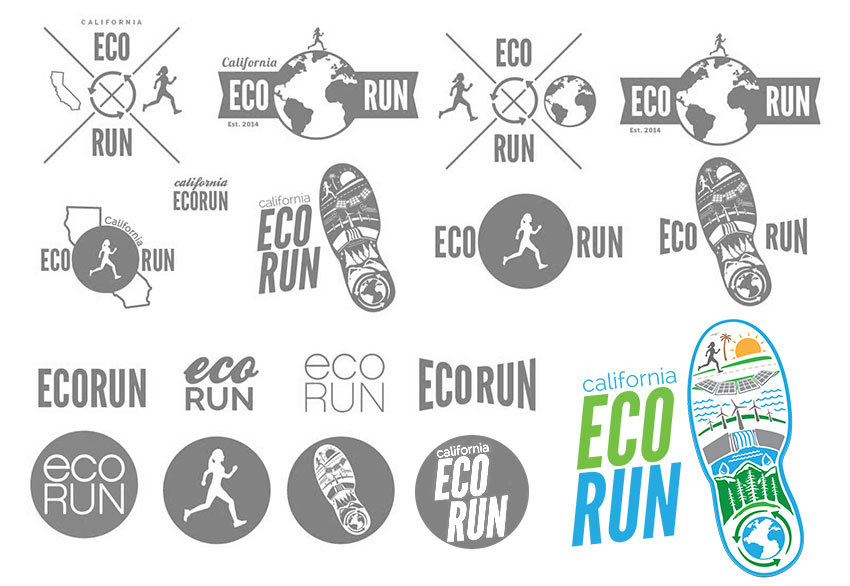 Ecorun – early logo explorations and final version (in color)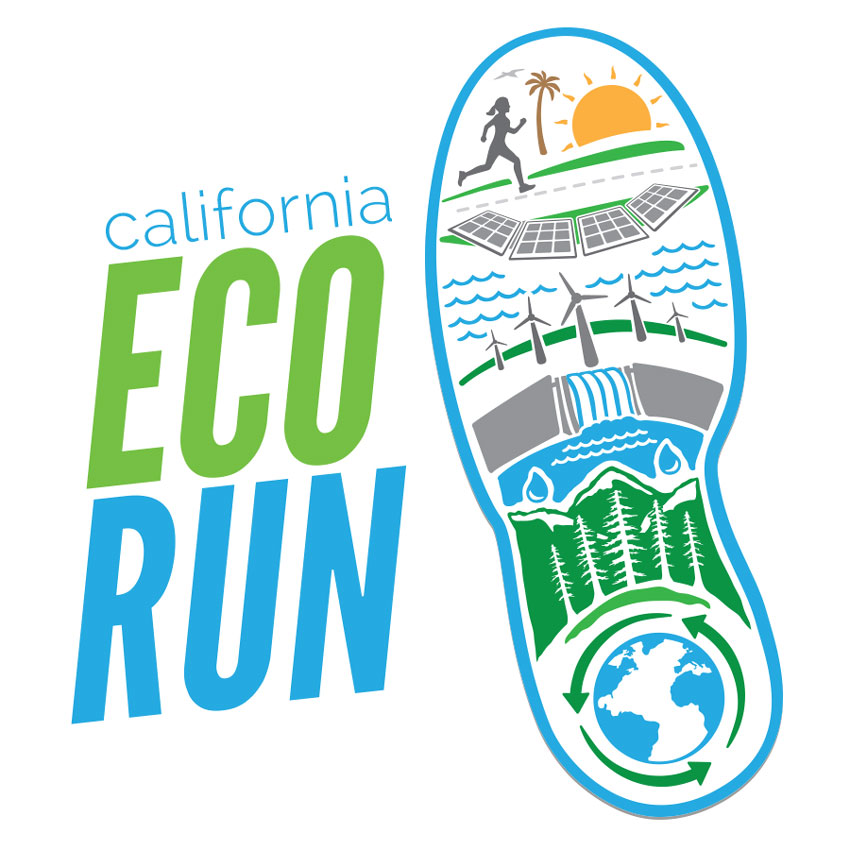 Ecorun – Final logo, detail, flat version
These runs are meant to draw attention to ecological causes, and help raise funds for ecological research going on at places such as his alma mater, California State University, Long Beach.
Ecorun – Inaugural run poster
The "California" centricity of the branding was played down from earlier iterations because a longterm goal of the organization is to establish runs beyond California, using the url, www.goecorun.com. But for now, if you visit url, you can see how the branding and look and feel I developed through the logo and initial poster has been carried over across the site.