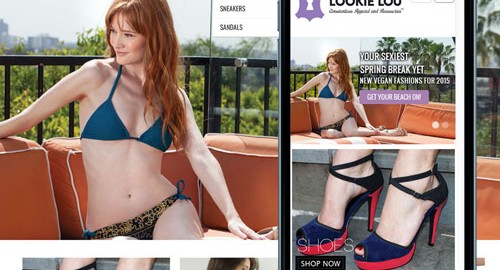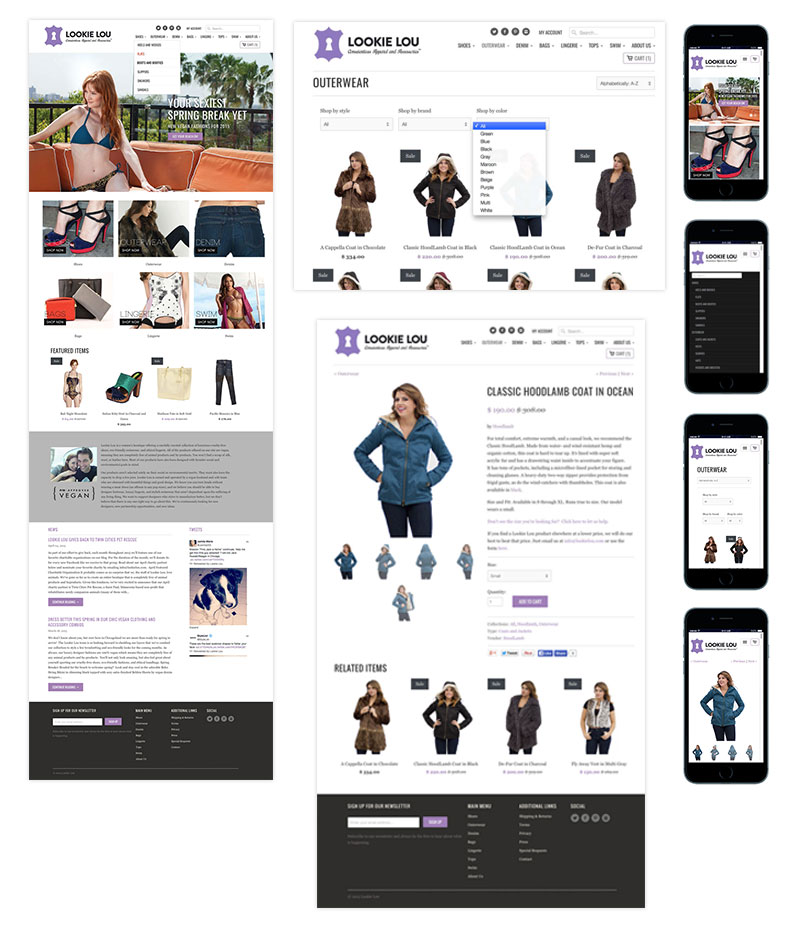 Early 2015, Lookie Lou Site Redesign Overview
From January to late March, I worked (as a contractor to The Brandery LA) to completely rebuild the site for the vegan luxury apparel company, Lookie Lou. The image above shows an overview of the final product, completely responsive, as we presented it to the client. The redesign wasn't only aesthetic, but also involved the transferring of all skews (around 2000) to a new e-commerce platform – Shopify – for very practical reasons: increased flexibility, functionality,  and control, and lower overhead costs. I led this entire process, building out the site's look, feel, flow, and functionality, and also managing the upload and categorization of countless product parameters. It was a bit of a learning process, since this was my first time working with Shopify, and it's proprietary Liquid code. Fortunately, I found it to be very similar to WordPress, which my own site is built on, and it all worked out great. In the end it added functionality over the previous site, on the front-end,  for users/customers, and the back-end. internally, for the company.
Apart from this, I also created, deployed, and tracked several Google AdWords search advertising campaigns for the retailer, pointing to unique landing pages for seasonal promotions and special collections. Under the new system I helped put in place through the redesign, it became infinitely easier for the company heads to personally curate these, without the involvement of coding experts.
Here are a few frames of the redesigned site as I designed and delivered it (disclaimer: if you visit the site now, many aesthetic  changes that I do not agree with have been made, but such is life):

Lookie Lou – Homepage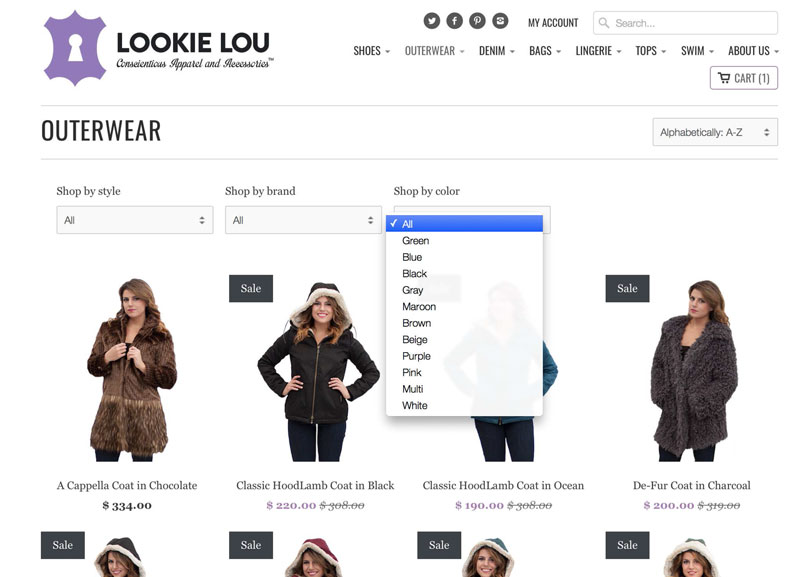 Lookie Lou – Sample Category Page, with Added Sorting Capabilities Highlighted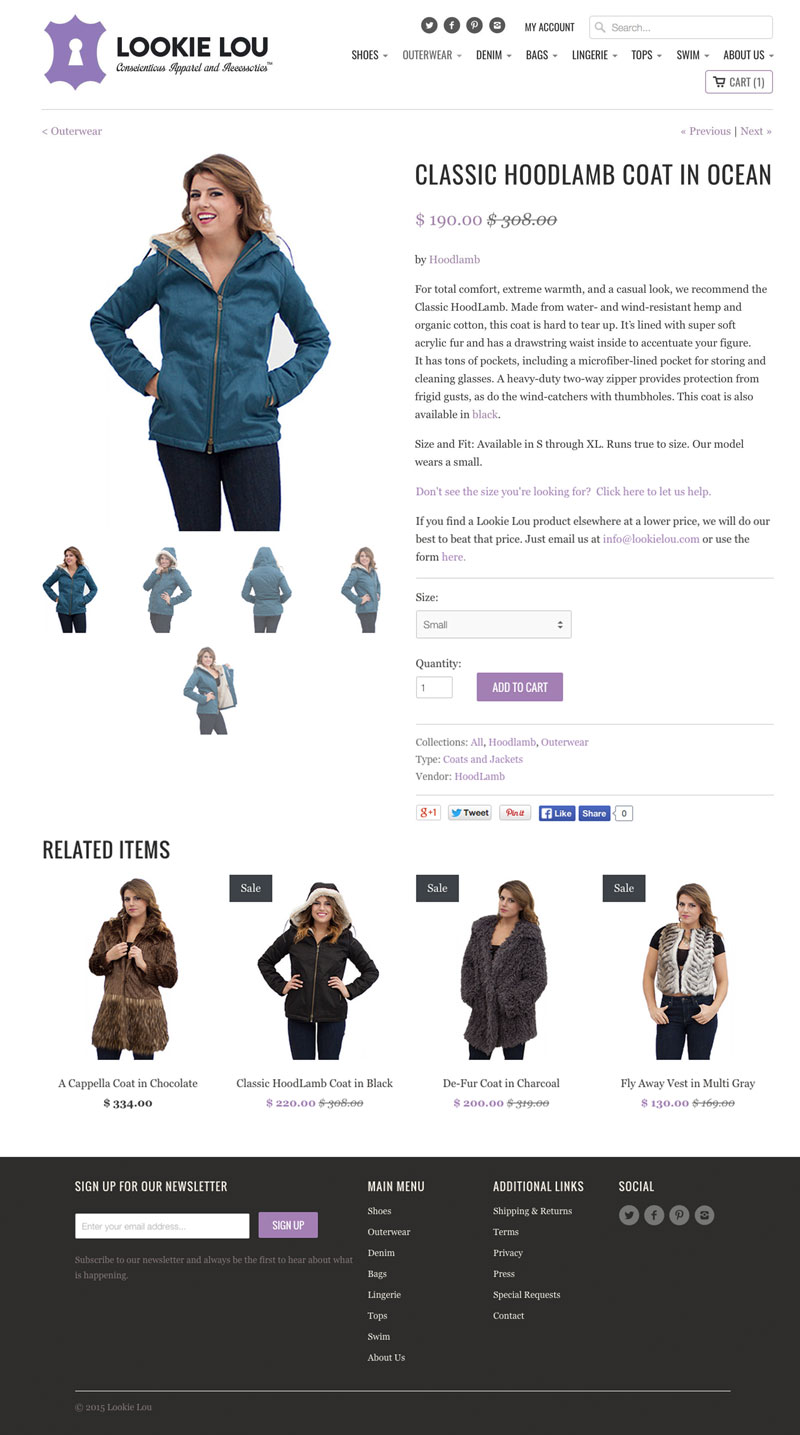 Lookie Lou – Sample Product Page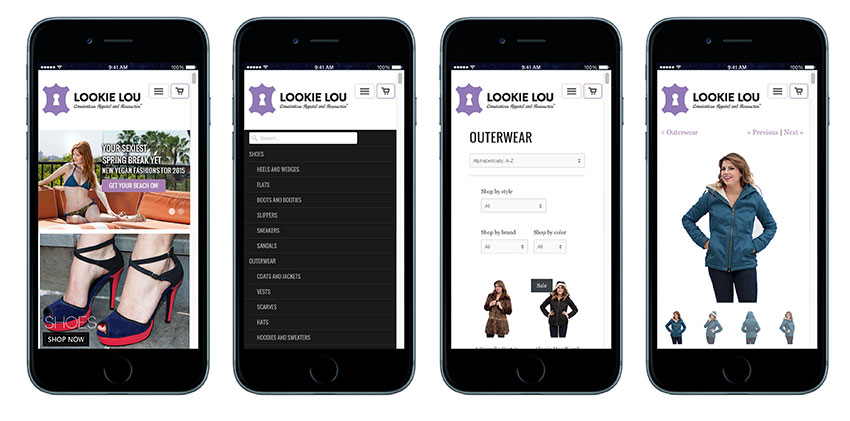 Lookie Lou – Mobile Responsiveness Overview
For anyone who is curious, the site was previously built on the very limiting platform, Squarespace, and here's a screengrab of the old homepage that I saved (okay, I added the X over it):