Elements of a Marketing Plan
A short animated primer on some important points
to consider when building & executing
a marketing plan.
Click thumb to right to play.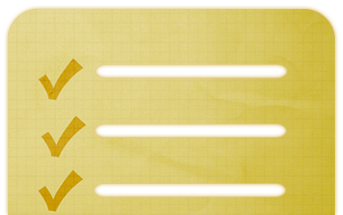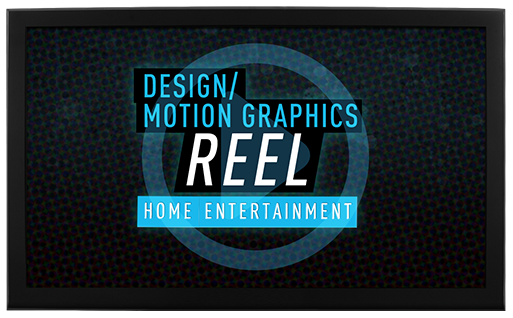 Motion Graphics and UI Design Reel: Home Entertainment
Some vintage samples of my motion graphics and UI/UX design work for home entertainment
Click the screen above to launch the video, and find more information below.

Smuggled in from Cuba
Photos from the International MBA Residential :
In March of 2013, I was part of a group of 29 UCI MBA students who visited Cuba,
in cooperation with the University of Havana, to gain a firsthand understanding
of the changing social & economic landscape in the country.
And of course I took my camera with me.
View photos and learn more below.
– View Samples of My Work –
Check out some samples of my work and creative projects here below, and in my blog section.
– Clients & Capabilities –
Clients I've Served Include: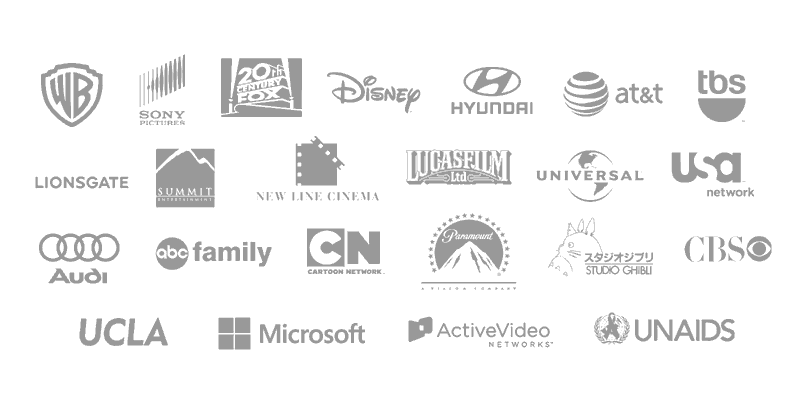 I offer years of professional training and experience in both multimedia design and business, through a BA in Design/Media Arts from UCLA, an MBA from UC Irvine, and work on countless projects for demanding clients, including all those listed above and more. I'm ready to take on a broad range of creative and analytical challenges. Read on below to find more details about me and my work experience.
And Here Are
Just Some of
My Capabilities:
Marketing Research and Strategy
Marketing/Brand Management
Video Editing and Motion Graphics
– Professional Experience & Training –
Los Angeles based bilingual (English and Spanish) multimedia designer, marketing professional, and MBA, with over 7 years of experience building creative branded content and user experiences, and developing marketing strategies and communications for clients such as Disney, Fox, Warner Brothers, Universal, Sony, AT&T and Hyundai. Offers both creative and analytical expertise, and proven leadership in the intersection of design and business, working with cross-functional teams to efficiently conceive and execute original and impactful solutions across diverse media and platforms.
The Brandery LA, Los Angeles, CA January 2015 – Present
Marketing Manager | Art Director

Boutique agency offering comprehensive creative design and marketing services and consulting, serving sectors including music, apparel/fashion, IT, education, and energy
Manage site relaunches and transitions to new, more efficient and engaging Shopify based e-commerce solutions – close to 2000 SKUs for Lookie Lou alone
Copywriting/development for proposal presentations, PR copy, and marketing plan roadmaps/RFP responses, workflow outlines and scoping of creative and marketing services
Creation, analysis, and refinement of online campaigns (AdWords), marketing messaging, and landing page configurations for e-commerce clients, to increase site awareness, traffic, and conversions – helped increase monthly billings for Trusted Power Systems from $5k to $100K
Design and art direction for branding, print, web/UX, and video
www.omarramirez.net, Los Angeles, Ca 2006 – Present
Freelance Marketing & Creative Strategy | Multimedia Design | Motion Graphics

Provide marketing and creative consulting, multimedia design, animation, and art direction on various projects, to build and strengthen brands and achieve achieve financial and communication goals
Developed logos, brand guidelines, collateral, and web/print promotion packages for organizations such as the California State Senate (office of Senator Holly J. Mitchell) and video design and production for organizations such as a HepB.org (Winner of Hep B United Philadelphia "B A Hero" PSA Video Contest, 2012)
Designed web and print marketing communications and signage for the American Marketing Association, Los Angeles, to increase event attendance, organization awareness, and brand equity
Golden State Foods, Irvine, CA Fall 2014
Corporate Communications Contractor, Design & Motion Graphics Specialist (via Arrowmac, Costa Mesa)
Creative consulting, design, video, and animation for corporate communications for $6 billion food services company, Golden State Foods, and its nonprofit organization, Golden State Foods Foundation
Creative design and motion graphics for GSF Foundation's annual charitable fundraising campaign, Send It On; presentation/motion design for GSF sponsored 2014 Ethical Edge, Leaders of Integrity awards ceremony
Jafra Cosmetics International, Westlake Village, CA Summer 2014
Creative Marketing Contractor/Video & Motion Graphics Specialist (via Syndicate Bleu, Los Angeles)
Bilingual (English and Spanish) marketing/creative consulting, video editing, design, and motion graphics for sales training materials, online promotions, and conference presentations
Developed bilingual (English and Spanish) event branding, animated bumpers, video and dynamic text segments, and various motion graphics pieces for the 2014 Jafra National Conference in Las Vegas
Edited, color corrected, and retouched video (including multi-camera shoots) and photography, and keyed raw green screen footage, working across Final Cut and Adobe CC to create final pieces
Hyundai Motor America, Costa Mesa, Ca Fall 2012
MBA Marketing/Branding Consultant – MBA Practicum
Working with a team of MBAs, utilized extensive primary research and market intelligence focused on Gen Y consumers to develop an external-facing brand persona to maximize Hyundai's overall brand appeal and growth potential
Designed, conducted, and analyzed surveys, interviews and log-in polls to gather quantitative and qualitative insights from Hyundai enthusiasts and potential Gen-Y users
Developed original visual collateral, videos, and iconography, and a comprehensive strategic framework for a communication plan presented to Hyundai brand management, marketing and advertising leadership
AT&T AdWorks, New York, NY Summer 2012
MBA Product Marketing Intern, AT&T U-verse
Utilized quantitative and qualitative data to formulate positioning and messaging for AdWorks products (web, mobile, and TV), with a focus on AT&T U-Verse as a platform for targeted traditional TV spots, and iTV offerings (interactive overlays, t-commerce, interactive channels, etc.)
Created marketing collateral and templates for planning, ops and sales teams to ensure consistent communication of product and brand image, and value proposition to clients
Collaborated with Chief of Staff and product marketing and sales management to develop original layouts, graphics, interface mockups, iconography, and copy for presentations for marketing and sales leadership, reaching key clients and partners
Partnered with digital strategy/business development and market research groups in the formulation of a market survey to track knowledge of and interest in emerging technologies crucial to the product roadmap
Trailer Park (www.trailerpark.com), Hollywood, CA 2008 – 2010
Designer | Motion Graphics Artist
Conceived and executed creative and interface design for clients including Disney, 20th Century Fox, Universal, Warner Brothers, Audi, Lucasfilm, Summit, Paramount, Sony, Microsoft, and Active Video
Led branding efforts, developing original logos, icons, and fonts, for various applications. Contributed to titles including Terminator Salvation, Knowing, Taken, Moon, Avatar, Pinocchio, and Transformers 2
Liaised across departments and functions, working closely with management, producers, production artists, editors, and programmers to develop and execute various innovative forms of added value content
Designed and animated for applications including DVD and Bluray menus, featurettes, interactive special features and games, set top apps, mobile apps, corporate presentations, and cloud based television
Company Wide Shut (www.companywideshut.com), Los Angeles, CA 2005 – 2007
Designer | Motion Graphics Artist | Graphics Supervisor
Conceived, designed and animated creative work for DVD and Bluray home entertainment and concert graphics for clients including 20th Century Fox, Lionsgate, NewLine Cinema and the US Government
Contributed design, production, and project management skills to titles such as The Lord of The Rings trilogy, The Simpsons, Robocop, King Kong, Pan's Labyrinth, Once, and Mr. and Mrs. Smith
Improved operational efficiency by setting up quality control procedures for static and motion deliveries, training new staff, and serving as a liaison with freelancers
UCLA Athletics Hall of Fame, JD Morgan Center, Los Angeles, CA SumMER 2005 
Curatorial Design Assistant
Modernized displays, creating new display case designs with updated statistics, images, trophies, and various paraphernalia
Utilized large format printers, electronic vinyl cutting machine, and manual die cutting in the design and execution of original signage and displays, from digital design, through print production, mounting and arrangement
ASUCLA Marketing & Sales Promotion, Los Angeles, CA 2004 – 2005 
Junior Graphic Designer
Designed ads and signage for use at all stores and departments on the UCLA campus, as well as the UCLA Spirit store at Universal Citywalk, UCLA's Daily newspaper, The Daily Bruin, and ASUCLA online
Coordinated with internal and external departments and vendors in the development of promotional events and campaigns, newspaper ads, web ads, public signage, and point-of-purchase displays that helped increase sales and store traffic
EDUCATION

 – The Paul Merage School of Business, UC Irvine, Irvine, CA 2013
Master of Business Administration, Marketing and Strategy
Merage Faculty Fellow Scholarship Recipient • National Society of Hispanic MBAs • Diversity in Business Association – Marketing VP • Entertainment Management Association • Merage Marketing Association
 – University of California, Los Angeles, Los Angeles, CA 2006
Bachelor of Arts, Design | Media Arts
National Society of Collegiate Scholars

  – Gnomon School of Visual Effects, Hollywood, CA 2010
Professional Studies Program – Continuing Education
Coursework in 3D Modeling and Texture Mapping, Maya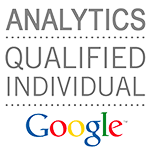 – Google AnalyTICS Qualified – Certification ID: 02046999
ADDITIONAL INFORMATION
Mac and PC proficient, and highly adaptable to new software and technologies – experienced in a wide range of programs, including: After Effects, Illustrator, Photoshop, Indesign, Dreamweaver, Flash, Fontographer, Final Cut Pro, Premiere, Bridge, Painter, Logic Pro, MS Office (Excel, Word, PowerPoint, Outlook), Keynote, OmniGraffle, Maya, and Cinema 4d
– A Little Bit About Me –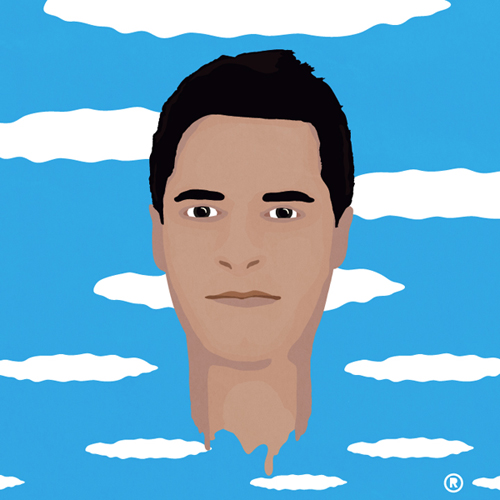 Hello

Hi, I'm Omar, and welcome to my site.

I am an LA based multimedia designer and marketing professional, and recent MBA graduate from UC Irvine's Paul Merage School of Business, with a focus in Marketing and Strategy.

I am a native Angelino, born and raised around Los Angeles. Growing up, as far back as I can remember, I always had a passion for creative challenges, technology, and the visuals arts. This led me  to gain a BA in Design/Media Arts at UCLA right out of highschool. Following that, I worked for years as a UI/graphic designer and motion graphics artist, primarily for Home Entertainment. This gave me the opportunity to serve all the major studios, including 20th Century Fox, Universal Studios, Sony, Warner Brothers, and Disney, as well as organizations like Microsoft, Audi, and the US government. Seeing how closely intertwined design and business are, through work as a creative professional, and in everyday life, I decided to pursue an MBA to build upon those experiences.  Through my MBA, I have acquired a robust set of tools for analyzing and tackling issues related to marketing and business. I have already been able put those tools to practice, in tandem with my design skills, helping companies like AT&T, Coca-Cola and Hyundai gather consumer insights and craft their branding and marketing strategies and communications, and I look forward to helping more organizations better understand and connect with consumers in the future. 

I thoroughly enjoy learning and taking on new challenges, and I believe education is a never ending process that should always be encouraged over any form of complacency. Though I have learned a lot in classrooms, I know knowledge can be acquired anywhere, and that there is no substitute for real-world experience. This, combined with my natural sense of curiosity, is why I constantly strive to push myself to acquire new skills and strengthen existing ones, both in and out of the classroom and workplace. I also understand and appreciate the value of hard work –  something I learned from an early age through a blue-collar upbringing.

I am a strong believer in collaboration, and I believe that creative and business "divas" do themselves, their coworkers, and their industries a great disservice. I will always do my part to help foster a positive and collaborative environment, and over the years, I have found that a sense of humor helps. At the same time, I also offer proven leadership and professionalism, particularly in the intersection of creative and business, where I've led ideation and execution, working with cross-functional teams to efficiently conceive and execute original and meaningful solutions.

On this site, you'll find some samples of my creative work, as well as some of my work tied to marketing and business. These are only a few of the many projects I've been a part of, but I hope they give a sense of my range and depth – both of which I am constantly seeking to expand. If you have any questions about projects, or anything else about me or my work, feel free to drop me a line.

Thanks

-Omar Ramirez