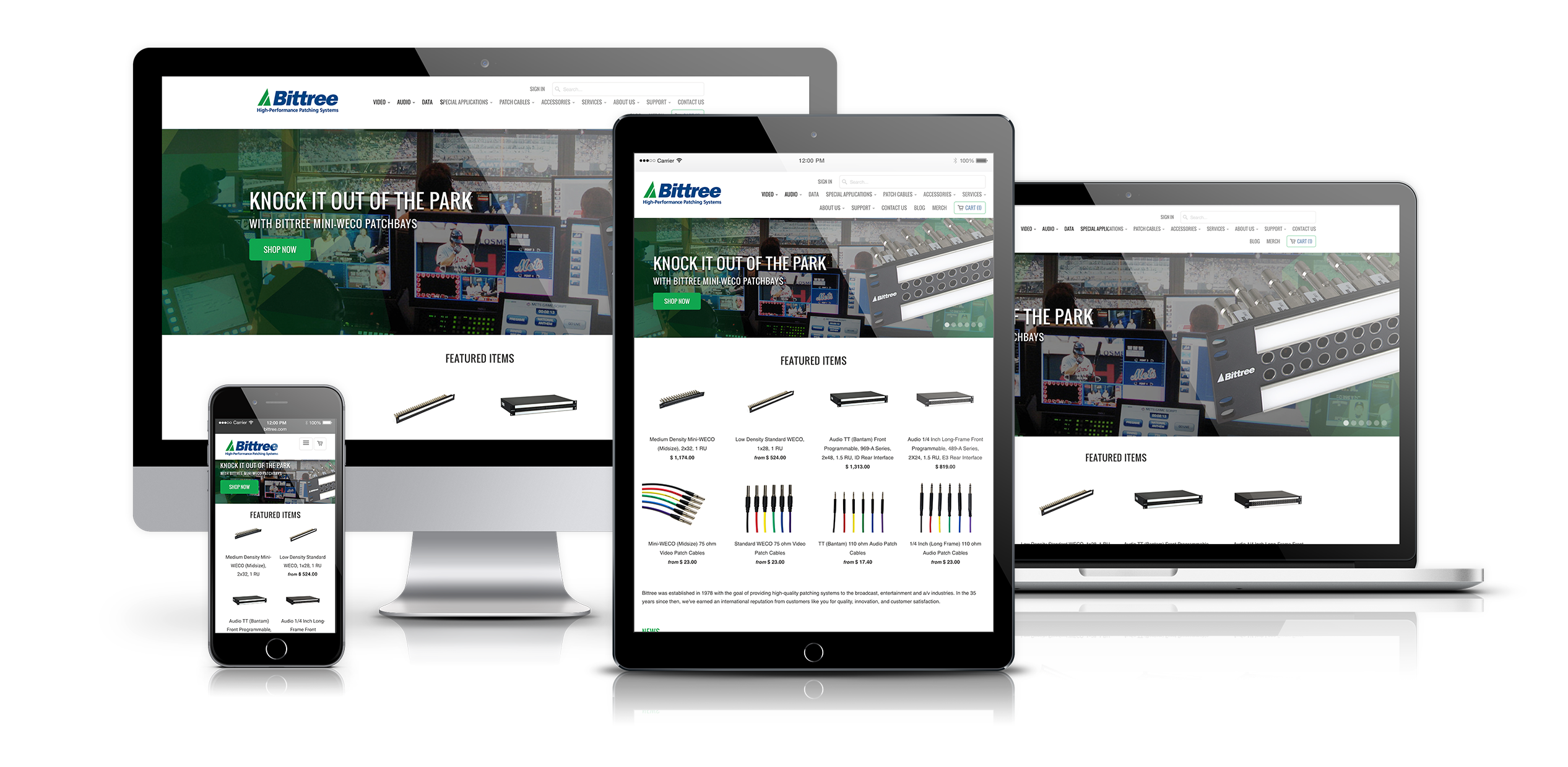 Bittree.com – Redesigned responsive company website with all new visual design, photography, and UI/UX capabilities 
Bittree is a highly specialized pro audio/visual equipment manufacturer based out of Glendale, CA. Though you may not have heard the name if you're  not in the pro audio and video engineering world, it has been around for nearly 40 years, and is a leader in the professional broadcast, post production, and recording studio space. In late 2015, Bittree turned to my employer, the Brandery LA, to take over its marketing efforts, and overhaul its overall presence in its space, all of which I spearheaded. Key among the long list of items was a complete overhaul of its website, to develop a true direct to consumer e-commerce experience. The company had historically depended heavily on a business to business model, and partnerships with resellers, distributors, and AV integrators. With this effort, Bittree was looking to open up a new, more direct, channel for consumers.
I took on the duties of strategic marketing consultant, art director/designer, and project management lead, starting with research, competitive SWOT analyses (which helped me get up to speed in the space), and buyer personas, then moving to heading up creative direction, design, and production, including site map planning, UI/UX design, print and collateral design, front-end coding (and some back-end), messaging and CTA development, vendor relationship management, motion graphics and video design, and more.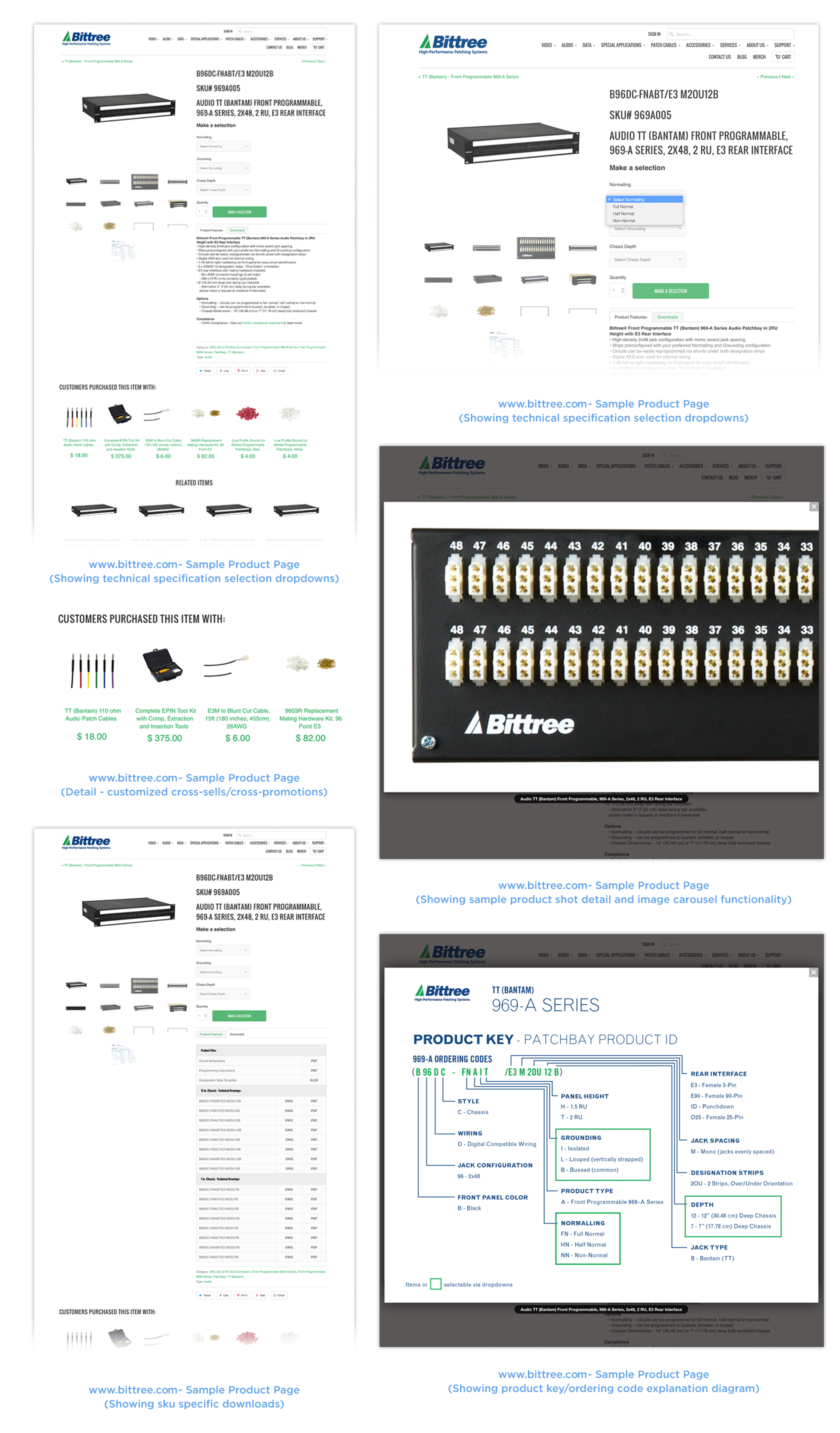 Apart from handling the logistics and technical aspects of building out the site and planning the breakout of content, document downloads, and product selections, I also led the creative direction by developing messaging and a new visual language to be used across brand, inspired by the triangle of the tree logo, and by stylized low-poly 3D design. This can be seen in the homepage sliders, shown to the left, other header elements seen throughout the site, and I have carried it over to printed ads, collateral, and booth graphics for the company, to build a more solid and consistent visual identity.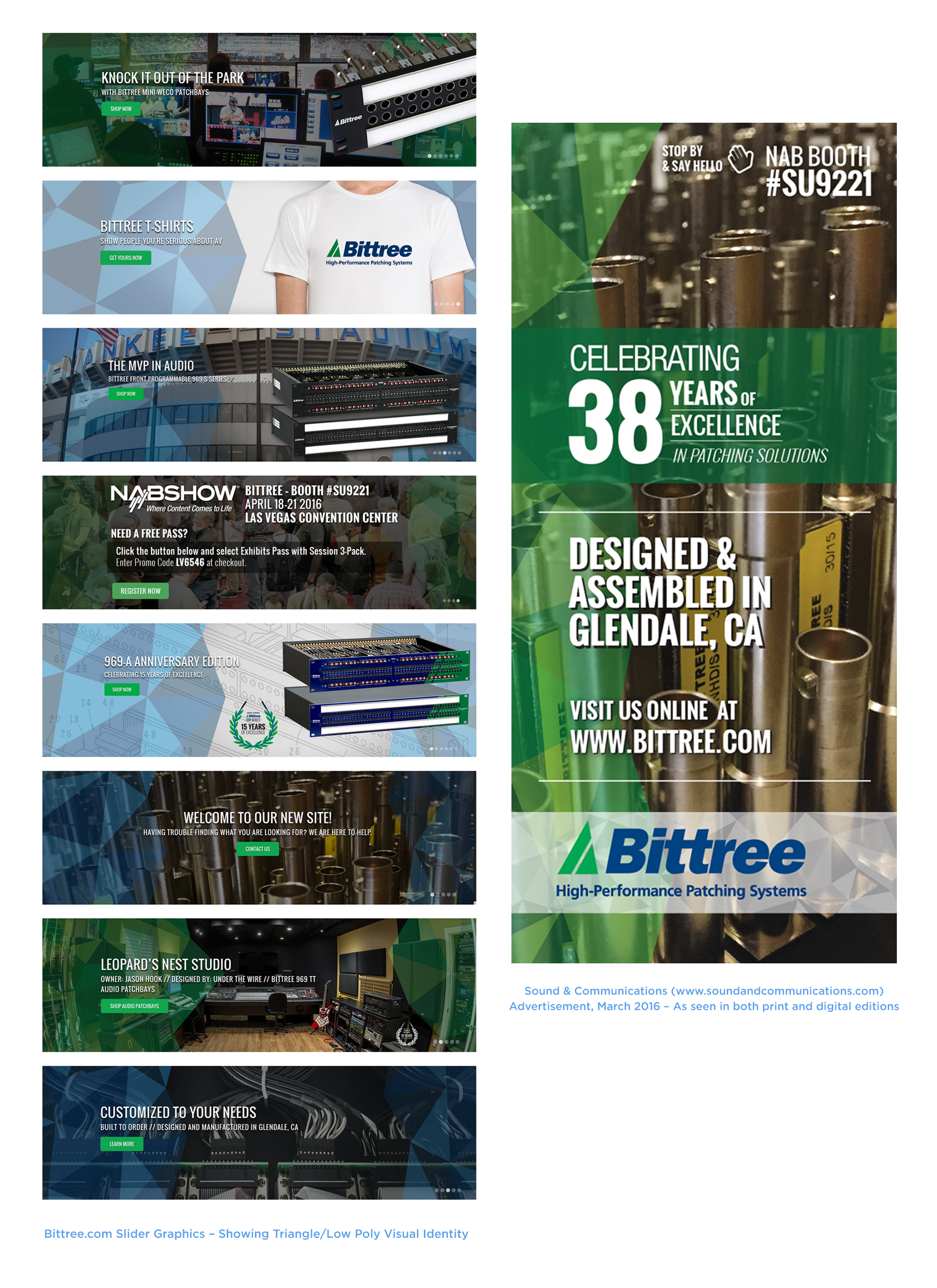 Another huge part of the site redesign was product photography – all of the products had to be reshot. Everything was reshot at various angles, making for thousands of photos of hundreds of products, from specialized units priced at thousands of dollars, to lower ticket items like cables and connectors. I helped coordinate and set up shots and lighting for all of Bittree's products, and managed the eventual touchups and production necessary t0, get them integrated into the site and collateral.
Bittree has a long history in broadcast, and with the National Association of Broadcasters (NAB). In the leadup to NAB Show 2016, the massive yearly trade show in Las Vegas, I designed  new graphics Bittree's booth, carrying over the visual language I had established through the website, collateral, and other materials.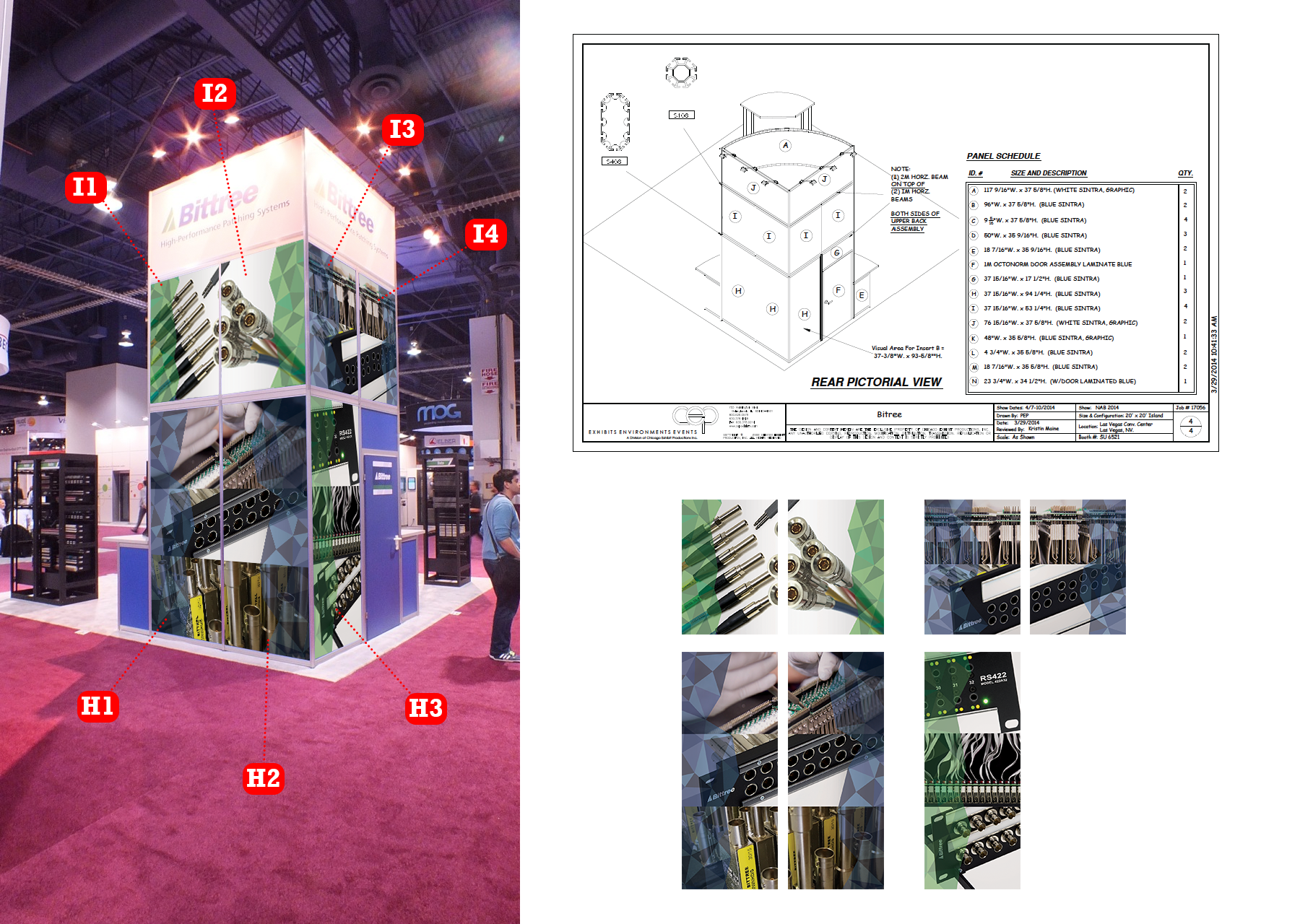 I designed and animated an video piece to serve as a loop during the show. It was initially to be a quick and dirty simple silent loop of Bittree's patchbay products, but as you can see by the intro, I used it as an opportunity to build a dynamic 3D logo animation that could be used for future Bittree videos, and subtly tie them into the visual language I had already established for the rest of the brand, through the redesign of the Bitrree website, ads, collateral, and trade show booth graphics.
Bittree – Product Catalog
Bittree – Logo Animation and Product Montage Loop